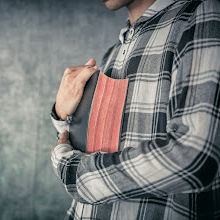 Finding love can be hard, however, finding love and meeting someone that shares the same faith and values is difficult. This dating site allows you to meet similar like-minded people without the uncomfortable conversation if they are Christian.
Dating a Christian comes with a lot of advantages.
You can spend time devoting your love to God together.
A mutual understanding of putting the bible first.
You share the same values.
Going to church is a priority
Praying and supporting each other spiritually.
Using a dating site can feel a little overwhelming when searching for your lifelong partner.
But in fact, this provides you with endless opportunities to build your confidence and find your soul mate you may have never met in your day to day life.
Finding the perfect match.
Be open-minded. The best relationships are unexpected.
Upload a picture of yourself that truly describes the person you are.
Be yourself. You attract the energy you give off.
Make your profile a mirror of you. Every detail matters. That's 1 step closer to enticing the potential love of your life.
Overall this allows you to safely get to know someone within the comfort of your own home and besides, we've already got you one step closer by ticking off the most important quality you are looking for.