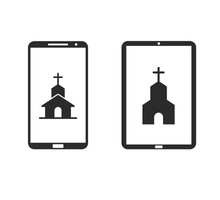 When singles are seeking love online, it can be difficult and even stressful for those who are serious about finding their match online. However, since the advent of the smartphone, we have seen the number of members joining ChristianLove.com skyrocket. Making the chance to date and find love easier for daters, so they have a better dating experience.
However, not all dating apps are the same. Many aren't ideal for those who are searching for long-term relationships and marriage and keeping the Christian faith in the foreground. ChristianLove can guarantee that like-minded Christian singles have the chance to talk to and learn about each other. Even if you cannot find "the one" you can build your Chrisitan community.
But, with Christian singles in mind, we worked very hard on our mobile platform specifically to assist singles so they have the ideal experience while seeking their perfect match for long-term relationships.
When smart singles are seeking a serious relationship, they know that simply swiping right or left isn't the best strategy. Seeing detailed profiles, making connections, and having easy to navigate tools are great ways to get the most out of the online dating world, all in a safe and secure environment. That's what we pride ourselves on most at ChristianLove.com!