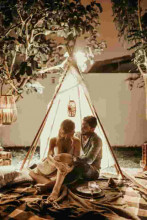 In recent years, 1 Corinthians has become a hugely popular choice as the Bible reading couples choose as part of their wedding ceremony. But as a single Christian looking for love it also holds many answers to God's expectations of love. In fact, it is a wonderful starting point for understanding the rules of Christian dating.
1 Corinthians 13:4-7: "Love is patient, love is kind. It does not envy, it does not boast, it is not proud. It is not rude, it is not self-seeking, it is not easily angered; it keeps no record of wrongs. Love does not delight in evil but rejoices with the truth. It always protects, always trusts, always hopes, always perseveres."
Beautiful, right? But the words also help us see that God intends for us meet The One. He or she is out there – it is God's Will.
You do not need to date a lot of people to find The One, either. You just need to find the right person. And that's where expert and experienced dating sites such as christianlove.com can help. The site helps you find your match perfectly first time. Not after the 12th or 20th date. There is every chance that because the site is full of like-minded Christians with respectful and loving expectations, that you will not have to search for long.
Then, when you think the search is over, you can always check your new relationship against the values in 1 Corinthians. Are you patient and kind to one another? Are you envious of one another? Do you boast about one another or to each other?
If your relationship meets these expectations, you could be well on your way to selecting your own wedding ceremony scripture very soon.