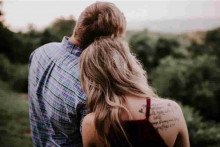 Finding a trustworthy site with a strong sense of fellowship and community that is connected through Faith is an excellent starting point for Christian singles.
Christian Love offers you this security. But what about the experience of online dating itself? The technological part of the process that might make a good moral person stop and wonder whether it is the right thing to do. Is it a Christian way to find love?
You see, creating a profile by checking boxes and saying 'yes' to a handful of questions, adding pictures instead of seeing someone face to face and sending flirts via a button, would this really be a truthful and pure way to meet a person of Faith?
The answer is yes - absolutely.
You only need to look at the success of online virtual church communities like VirtualChurch.com and LifeChurch.tv to know that technology and Faith can work in harmony. Connecting via computer – whether for worship, friendship or love – is part of the modern world. We have this powerful tool called the Internet and, used wisely and respectfully; it can truly enrich our lives.
Just like a virtual church, online dating opens doors. It increases the number of people we have the chance to meet. What's more, the great thing about a site such as Mature Love is that it can uniquely connect you with people who have the same beliefs and values as you. You can relax secure in the knowledge that it is a site populated by Christians who love and care for each other. You are protected online; not exposed.
Ultimately, many sites will promise you that The One is within easy reach. The reality is that it takes love, hard work and dedication to ensure the person you meet is The One. A true and lasting relationship builds onwards from the first look, the first conversation… then the first date.
So does it matter that the start of a deep and loving process begins with pressing a few buttons? It shouldn't. Your online grocery shopping starts at the keyboard but it doesn't mean fake food ends up on your plate. Technology is part of modern life. Welcome to modern love.